The Blagger's Guide to The Internet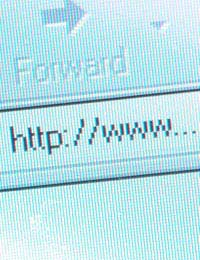 Many of us use the Internet as a means of buying goods and paying for services and also as a source of information but the Internet can also be used for other uses, here we look at some of the Internet's uses when it comes to blagging some free stuff or cut price goods and services.
Free Stuff on the Internet
The Internet is full of free stuff you just have to know where to look for it. Of course it all depends on what sort of free stuff you're after but the Internet has something for everyone.
For example many sites offer free samples of well known brands and the opportunity for you to take part in market surveys which, in the first instance, give you access to free products to try and also, give you normally some free retail vouchers to spend in some of the country's best known retail outlets.
If you search for free samples on your favourite search engine you will be surprised what you can find.
Market Surveys
For a few moments a day you can earn money or points towards free gifts by carrying out a survey. These surveys normally revolve around market forces trends and require that you tell the researcher about the sort of hairsprays you use, the kind of film you like to watch, etc. Many of these surveys allow you to build up financial rewards as you go and once you have reached a certain level - in many cases £25 - you receive a cheque through the post which you can bank and spend on what you like.
Last Minute Holiday Deals
Many of us when we are looking for holiday deals consult the Internet before we do anything. Some of us indeed are still quite old fashioned and visit our local travel agents unaware that the Internet holds an array of surprisingly cheap deals. If you are looking for a last minute deal and already have your bags packed then the Internet is the place. Cheap flights, cut price holidays, free upgrades and transfers, its all there for the taking if you take the time and patience to look.
It is worth while having a sift through for the sites which offer the best deals and subscribing to them so you receive regular - usually daily - newsletters detailing last minute special offers.
Entertainment & Music
Not only can you download full length feature films from the Internet legally but you can also visit some of the many online entertainment websites where you will find huge savings on those types of DVD, CD or video game you might expect to pay full price for in the high street.
Some of these sites again offer discounts of up to 70% and offer BOGOFF deals (Buy One Get One Free). Again it is worth taking the time to sift through these sites and there are many of them, subscribing and comparing who has the best deals when the newsletters arrive. It is also worth holding back until the end of the day before making a purchase as some sites compete against each other on a daily basis.
Recycling Sites
Ever fancied a piano but couldn't afford one? Well now the Internet has a host of sites which 'recycle'. In Internet terms 'recycling' means giving an item to someone else if you no longer have a need for it. Many of us throw items away every week because we no longer have any use for them and because we don't know anyone else how would have a use for them. These 'recycling' sites allow you to swap or give an item away, thus clearing up some space and finding an item a new home.
The Internet has many thousands of different deals and offers if you know where to look go by word of mouth and pay attention to the advertisements on some of your regularly used sites. You never know what you might find.
You might also like...