How to Negotiate a Good House Price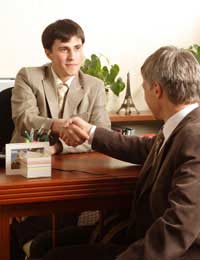 Property prices are not fixed. Price is a reflection of one person's (or a collection of people's) judgement. For this reason there is likely to be an element of negotiation in all property transactions. The buyer usually negotiates on their own behalf. The seller however, may be represented by an Estate Agent, who is likely to be well practised in the art of negotiation and whose interest in price is motivated by increased profit margins, (making them sure to be a hard nosed negotiator!)
Typically, there are four steps in the negotiation process: preparation, opening, bargaining and closing.
Preparation
It is important to stay well informed about the property market both nationally and locally. Being aware of movements in the property market will give you a significant advantage during negotiations and during any discussions on price. You will almost certainly have developed an overview of property prices in your area when you were originally searching for a property you liked. You should also look online for price information.
Know what is Included in the Package
Make sure you are aware of the entire cost of the house package and what is included. The value of a property will change depending on what comes wit h it. For example, it could be that the seller is offering to include the carpets, light fittings and appliances in the list price, or not.
The Opening Phase
Present your starting position, and find out the starting position of the other party. The seller has probably already stated their starting position in the form of an asking price, unless another potential buyer has already made a higher offer, or some negotiations have already taken place.
Make sure both parties agree on what is included in the package. State what you expect the property to include in an official document and make sure the seller has seen, signed and agreed to this. The title deeds will show what land is included with the property.
Take the opportunity to assess the other party. Try and gain and insight into the position of the person you are negotiating with, as this may give you a competitive advantage. For example, if you are the buyer and you know that the seller wants a quick sale then they may be persuaded to compromise on price in return for a fast, smooth transaction. Likewise, if you are the seller and have found out that the buyer has not expressed any interest in other properties, you may be in a position to push for a higher price.
The Bargaining Phase
During this phase it is important to support your arguments for a higher, or lower, price by using established facts. For example, the buyer can use things like chartered surveyor's valuation reports to force down the price if action such as re-insulating the roof needs to take place. Similarly, if the house is in perfect condition, the seller can use this to keep the price high.
Remain cool, calm and collected during any price negotiation. Don't let your heart get the better of you, no matter how much you love a property. It is important that you do not appear to be making demands, rather, discuss issues. It is also helpful that you do not appear desperate, if the seller thinks you need the property quickly, or want it more than any other, they are at considerable advantage.
Try to be polite and courteous at all times (even with estate agents!). If you get on well with a seller, they will feel more comfortable with the sale and will also be less reluctant to lower the price. When you negotiate make sure you do so face-to-face and try not to use the phone. This will enable you to gauge the other party's reactions and emotions much better and should speed up the negotiation process. Before any negotiation, plan various outcomes and work your maximum spend or minimum selling price!
The Closing Phase
At this point both parties should agree on the price, and what the property package will include. Now it is wise to have contracts drawn up as soon as possible, before any party gets cold feet or any other problem arises!
You might also like...
This is an excellent guide, really helpful.
shola
- 16-Mar-11 @ 4:32 PM