How to Get Cheap Private Health Insurance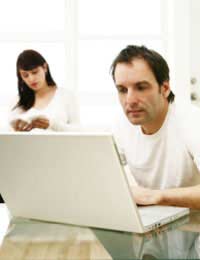 There are some excellent deals around for the savings savvy blagger if you know where to look! Fitness fanatics out there will be pleased to know that some health insurance providers offer their customers free (or reduced rate) gym membership as part of the deal. And everyone will be pleased to know that cashback websites such as Quidco, greasypalm and Ipoints offer you cold hard cash (or at least a bank transfer) for signing up to health insurance providers through their websites! Read on to find out how it's done!
Use Cashback Websites
Big name health insurance providers such as Pru Health, Norwich Union and AXA PPP are all offering fantastic health insurance deals online. If you use a cashback website such as Quidco, Greasypalm or Ipoints, you could also benefit from a large cash incentive for signing up!
Cashback websites offer consumers the commission money they make from their adverts. This means that if you sign up to a Pru Health or Norwich Union policy today, you can get between £115 and £140 depending on the cashback website you use (Quidco tends to offer the most)! Customers who prefer AXA PPP will still benefit from a reduced £60 cashback, which is still not to be sniffed at!
If you are a young, healthy, non-smoker your monthly bills will be so low that this cashback will probably cover you for a whole year! However, if you eat like and drink like John Prescott, your monthly fee is set to be a lot higher, although your cashback will still pay for a few months' insurance.
Free Gym Membership
Health insurance blaggers should study different companies' policies as they differ over more than just cashback. Some policies cover more illnesses in better hospitals whilst others offer a reduced monthly fee next year, if you exercise, eat well and stay healthy this year.
Pru Health offers customers the chance to use the services of their partner gyms (LA Fitness, Cannons and Virgin Active/Holmes Place) for a heavily discounted rate, which may even become as cheap as free if you use the gym regularly enough!
Current statistics show that only around 27% of people signed up to a gym go frequently.Pru Health encourages gym use by lowering the monthly fee the more you use the facilities!
PruHealth members pay an activation fee and a standard, subsidised fee for the first 3 months, which is charged at the Occasional User Rate (if you go on average between once and twice a week). Your next 3 month's membership could actually work out to be free, depending on how often you visit. However, it will be from £5 for Virgin Active and Holmes Place.
Credit Card Health Insurance
Occasionally credit card companies will offer customers the chance to score free gym membership as an incentive to join. Savvy blaggers should check current offers before signing up to any private health insurance provider as the prospect of free cover is definitely not something to be overlooked! Should you find a card company offering free Pru Health membership it may also be worth attempting to blag the free gym membership on top!
You might also like...