How to Complain And Get A Discount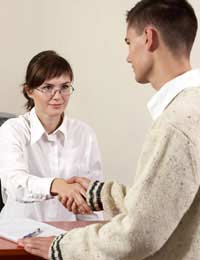 When it comes to complaining the British traditionally tend to hold their tongue! But if you didn't get the product or service you wanted why should you suffer in silence? Complaining can sometimes take guts, but paying for something you just didn't enjoy is ridiculous. To get a discount, you'll need to ask for one, and that means being confident and assertive! It's time to stand up and be counted, and here's how to do it!
Stay Calm!
Complainers may very well be emotional, but complaining works best when you approach matters maturely and methodically (rather than wheezing and fuming!). Remember that the staff you complain to will seldom be the staff that caused your problems and they themselves do not deserve the wrath of your temper! There are plenty of cases of customers being arrested for harassment or disorderly conduct when complaining… so remember to keep your voice down!
Make sure you smile and your body language is non-threatening. Appearing open, honest and reasonable is likely to produce a similar response from whomever you are speaking to, as is appearing hostile and argumentative!
Speak with the Boss
Most front-line customer service staff have very little power to implement anything or to help unsatisfied customers. It is much better to speak with a supervisor who will have been specifically trained to deal with complaints.
Come Prepared
You will be completely undermined if the business in question point out an obvious requirement that you didn't notice or comply with. If your complaint is a legal issue, look up the relative laws and make sure you have case; always check and double-check that you are in the right before confronting an issue.
State the Problem Clearly
Although you will have been thoroughly annoyed by something for some time, the staff member you are talking to will almost certainly have no idea what has gone wrong. The clearer you are in stating your issue, the better your problems will be understood and the more likely you are to achieve success!
Make your Goals Clear
If you want a replacement, make it clear from the start of your conversation. If what you want is a refund, make sure this is understood. The business you are arguing with cannot satisfy you if they do not know what type of help you expect.
Make Notes
Write down the first and last name of every person you speak to and check that you are being given the correct name by asking to see staff ID. This serves three purposes: it may be useful evidence later on, staff are much more likely to be truthful and helpful once you have their name and by taking the name you are exerting an element of control, which will make your position more powerful.
Never Shout!
Most of the time, call centre staff and customer service staff are poorly paid and highly stressed. They are often unable to resolve complaints and react much better when customers treat them with respect. If the complaint cannot be resolved at the store level, take it to a higher level.
Get a Lawyer
This should be your last resort, but if you have exhausted all the other options with resolution then contact a solicitor.
Small Claims Court
Filing a complaint at the small claims court will usually see your dispute quickly resolved. Businesses are reluctant to follow this expensive route and (especially if your claim is less than £1000) will pay up, or offer you whatever resolution you require.
You might also like...