How To Get A Free Birthday Meal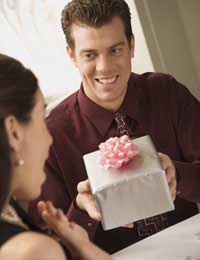 If candles, cake and cards aren't enough to keep you entertained on your birthday, why not try scrounging a free birthday meal from your favourite local eatery! Most mid-range restaurants (especially chain restaurants) are only too keen to keep their patrons satisfied with a couple of free courses, especially if the Birthday boy or girl has brought along a large group of food loving friends!
Smaller birthday groups, such as couples, can still expect free surprises from restaurants, but may not find requests for completely free meals to be so warmly received! Instead, deserts, side orders and after dinner extras may be provided… free of charge, of course!
Plan your Birthday
Visit the websites of your favourite restaurants to find out if any of them offer free food for patron's birthdays. Many restaurant chains will only be willing to offer free birthday treats to guests who have registered online or become a member (paying or non). Make sure you complete all necessary steps before your birthday outing to ensure maximum freebies!
Call local restaurants that do not have websites or whose website do not have information about birthday deals. Your favourite local restaurant may offer free food to guests celebrating birthdays, but they may not choose to advertise this fact.
Make sure you are more than friendly when discussing your birthday with restaurant owners/managers. If you can, pay the restaurant a visit and talk face to face. Building rapport and friendship will definitely get you more for your money. Why not invite the staff at the restaurant you eat at to join your party for a few drinks after their shifts?
Plan to visit more than one location. Although many restaurants will give you free food on your birthday, it will often be in the form of dessert. Find a restaurant that will provide a free meal, then visit another restaurant for dessert. Take control of your evening and your birthday!
On the night, call ahead to inform the staff on duty that evening that a member of your party will be celebrating a birthday. Talk to the host about your understanding of the restaurant's free birthday offers policy. Be sure to mention it to the host again once you get to the restaurant.
Free Birthday meals on Holiday
Blagging free food on holiday can be exceptionally easy, especially if you are staying at a resort location. If there is one main road with most of the major restaurants where you are staying, take a slow walk and talk to restaurateurs along the way. Tell them it's your birthday and you are looking for a good place to bring your friends. Say that you've been offered a free meal from a competing restaurant and that you want to see if anyone else can offer anything better. Some tourist restaurants offer free starters or free desserts to all diners, if there are a lot of people as they can make the money back on main courses and drinks. There is a lot of scope to play with and so make sure you barter like a real blagger and get what you deserve!
Pay Attention to the Small Print!
Many restaurants only provide free birthday food for children. If you're planning on getting freebies for an adult, make sure that the offers apply.
In some cases, coupons can be printed from the restaurant's website, entitling a diner to a free meal. Others require online registration and for coupons to be sent to a particular address upon completion. Make sure to read the fine print online or in leaflets to ensure you receive your free birthday food!
You might also like...