Tips to Get a Better Insurance Deal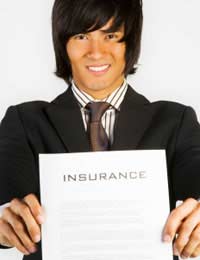 Along with electricity, gas and water bills, the cost of insurance (be it for your home, your car or your health) is likely to be highly expensive! There is, unfortunately, less than half a chance of getting insurance for free, but by being prudent and following the money saver's tips below, you could certainly blag yourself a bargain!
No Claims Bonus
Most people know that a longer NCB means cheaper motor insurance premiums. Nowadays, many health insurers (such as Pru Health and Norwich Union) are offering customers reductions in monthly or yearly costs if they develop a health insurance NCB! For the very young and healthy, this can eventually lead to premiums of next to nothing for savvy consumers, although you will have to pay conventional prices for the first two or three years of your cover.
Car Insurance for New Drivers
Most 17 year olds will already know that your first year car insurance premium is almost certainly going to be in the thousands and is likely to be many times more expensive than the value of your car. Insurance companies see young drivers as a massive risk, due to their inexperience and (alleged) frequent speeding.
But not all 17 year olds know that they can insure their first car in someone else's name, as long as they are named on the policy themselves as an additional driver. Essentially, if one of your parents has a large NCB and they insure your car in their name, the overall policy will cost very little, compared to what you would pay yourself. Adding an additional driver to a policy costs less than £100, which means you will save a huge amount over your first few years on the road.
The only downside to this is that new drivers insured as additional/second drivers will not be in a position to accumulate any NCB of their own, but this is a small price to pay for the financial reward! Once drivers reach their mid-twenties, car insurance premiums fall dramatically and you can still build your NCB from then.
Online Price Comparison Sites
New price comparison sites offer users the chance to enter their details just once, and have the online system search hundreds of insurance companies to come up with the best deal. On the downside, price comparison sites do not feature every insurance company available, and may miss some special offers. They also act as a middleman, taking a fee from the insurance company and it is difficult to know if the insurance companies they suggest really offer best value to the consumer, or if they offer the best commission to the website themselves.
Using price comparison websites is a good idea, but once you have your quotes, either call, or visit the websites, of these insurance companies directly to find out if they can offer you further savings. There is no reason why you can't request a discount over the phone. After all, if you do end up buying insurance directly from a company, you will save them the money usually paid to price comparison sites in commission!
Cashback Websites
New "cashback websites" offer consumers most, and sometimes all, of the commission that price comparison websites take for themselves. These websites make their money through other means and do consequently offer consumers some extraordinary savings. Although your insurance premium will be a conventional price, you will receive money back paid directly to your bank account or by cheque, from the cash back website after only a few weeks. Overall your savings can be in the hundreds and this method of purchase is highly recommended!
Overall, savvy savers will use a combination of price comparison websites, direct enquiries, cashback shopping and insurance saving techniques to wangle the very best deal on the market. The only limiting factor is time; unfortunately you will need a lot of this to ensure you save the most money you can!
You might also like...